Technology
WHY SAN EKI ?
◎" FRIENDLY MILL"
We ourselves had manufactured huge tons of tubes and pipes. Our mill
designs are based on mill operation. Our customers say
"Freindly mill"
◎Operational guidance
Don't hesitate to ask us how to operate mill. We believe our experienced know how support you.
◎Technology of Tube Mill
We have realized high speed welding and successfully developed
forming technology of various materials.
We simulate roll design for every new material.
Integrated monitoring system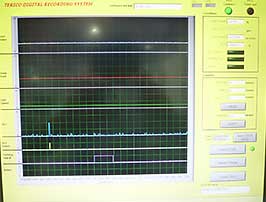 ◎Technology of Rolling Mill
We are only one cold pilger rolling mill supplier in Japan.
We have lined up 2 roll type since 2007 as well as 3 roll type.